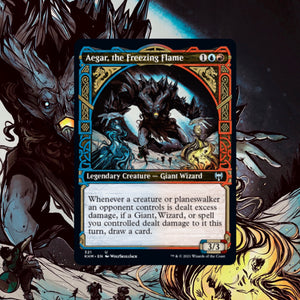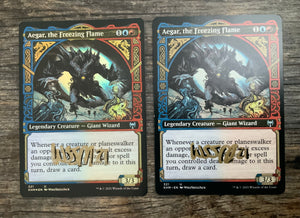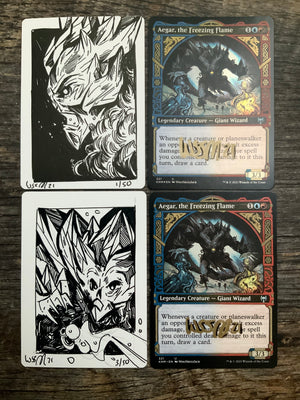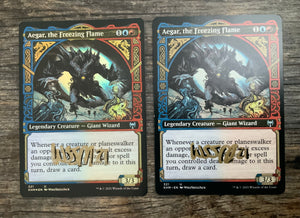 MTG Aegar, The Freezing Flame AP
Magic the Gathering - Aegar, The Freezing Flame 
Artist proof signed and numbered card. Please use the drop down to choose the version of card you want! There is regular, foil, and doodled card options available. The doodle is random and in limited supply!
One card type per customer (example one regular, one foil, one foil doodle, one regular doodle of the same design is fine) 
If you're buying multiples of different cards we will try and match the numbers but this isn't always possible.
Each card will be sent in a protective sleeve and top loader.
Card Dimensions: 6.25 x 8.75 cm
Please note that if you are in the EU you may be charged VAT upon receiving your item, this isn't something in my control.